Formal Documents

The RiverConnect Implementation Advisory Committee oversees the implementation of actions in the Strategic Plan.
RiverConnect Strategic Plan 2017-2022
The RiverConnect Strategic Plan 2017-2022 has been developed with careful consideration to the needs of the community through extensive engagement. It was endorsed by RiverConnect Partners and adopted by Greater Shepparton City Council in June 2017. This Plan establishes our vision for "Connected people, rivers and wetlands", and purpose "To nurture the community's respect for, use and love of the rivers and wetlands".
It is not a "blueprint" with every future action fully detailed. It is an adaptive plan. Many of these actions will require further investigation to determine their detailed design and feasibility with community and stakeholder engagement. Funding for implementation will be determined by each of the partner organisations through their normal budgetary processes. Levels of activity will be dependent on the overall availability of funding in each organisation and/or funding from external sources.
The Strategic Plan 2017-2022 and Summary Document are now available. Feedback compiled following the consultation period for the Draft is also available to show how community feedback was incorporated or considered in the final Plan.
Having trouble viewing the documents online? Please email riverconnect@shepparton.vic.gov.au to receive the document electronically.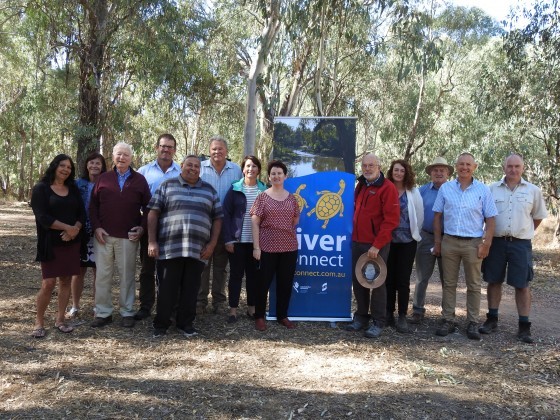 Strategic Plan 2010 - 2015
This is a strategic plan that establishes a vision for the future, and identifies a range of actions that could be undertaken to achieve this vision.
RiverConnect Strategic Plan Review
RiverConnect Paths Master Plan
RiverConnect Annual Reports