McGuire Secondary College

McGuire Secondary College's reach covers both sides of the Broken River from Archer Road to the footbridge linking Broken River Drive with Kialla Lakes Urban area.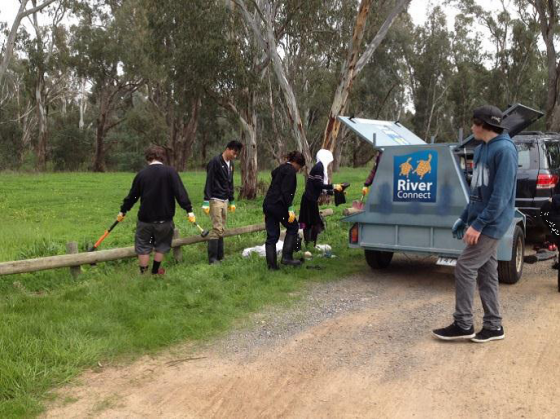 McGuire Secondary College has a RiverConnect VCAL Program
Please note: Although this information kit is currently out of date, most information is still relevant. Updated kits are currently in development.
7 Jun
Posted 7 Jun 2016
McGuire year 11 VCAL students took part in tree planting along the Broken River on the 7th June 2016
21 Mar
Posted 21 Mar 2016
Students from five local secondary schools took part in an environmental education day at Victoria Park Lake on Tuesday 22 March.
20 Jun
Posted 20 Jun 2014
This semester McGuire College, Shepparton High, Wanganui Park S.C, Notre Dame College and ASHE have participated in the RiverConnect VCAL program
9 Jun
Posted 9 Jun 2014
Students have written this Blog about their experience along the Broken River.
30 Apr
Posted 30 Apr 2014
Secondary School students from Shepparton High, Notre Dame College, Berry Street and McGuire College attended an Environmental Education event organised by RiverConnect on 1 May.
7 Apr
Posted 7 Apr 2010
The Year 11 and 12 McGuire VCAL groups have been participating in the RiverConnect project over the past few weeks, carrying out various environmental activities along the Broken River.