Shepparton Christian Community School

Shepparton Christian Community School's reach is located along the north side of the Goulburn River from Howitt Road downstream to Cemetery Bend at Rudd Road.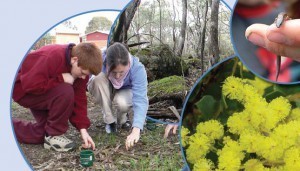 Please note: Although this information kit is currently out of date, most information is still relevant. Updated kits are currently in development.
21 Mar
Posted 21 Mar 2016
Students from five local secondary schools took part in an environmental education day at Victoria Park Lake on Tuesday 22 March.
1 Jul
Posted 1 Jul 2015
Ten schools have participated in tree planting sessions for National Tree Day this year.
22 Oct
Posted 22 Oct 2014
In October Shepparton Christian school Year 11 Biology class used their schools 'reach' of the river, the Boulevard Bush Reserve, to complete a component of their VCE requirements.
22 Oct
Posted 22 Oct 2013
Students from Notre Dame College, Wanganui Park Secondary College and Shepparton Christian College attended a Water Week day at Victoria Park Lake on Wednesday 23 October.