What is RiverConnect?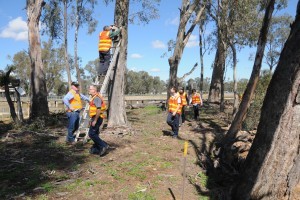 RiverConnect is a project that aims to see the Goulburn and Broken Rivers recognised as the life and soul of the Shepparton-Mooroopna communities.
RiverConnect is a community project with many partners under the auspices of Greater Shepparton City Council's Sustainability and Environment Branch.
The four main objectives of RiverConnect are:
Connecting Community
Connecting Environment
Connecting Aboriginal People
Connecting Education
The Mission of the RiverConnect Project is to create a vibrant, more cohesive Greater Shepparton community through developing a strong sense of belonging and connection to our rivers. We will achieve this by understanding and enhancing the environmental, cultural, recreational and economic value of the rivers.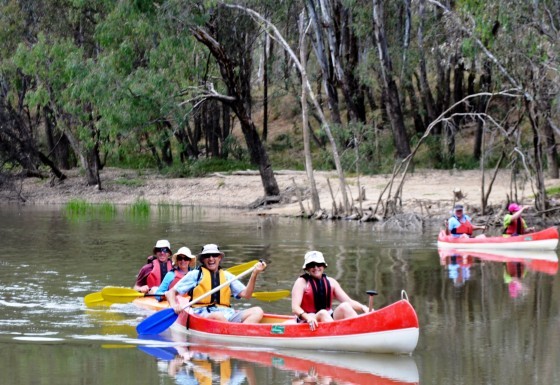 The vision for the Shepparton and Mooroopna areas in 2020, when the RiverConnect programs have been implemented, is summarised below:
'Shepparton and Mooroopna will be widely recognised as river towns where features of living here include:
a thriving natural environment
a connection with that environment
a culture that is enriched by the traditional owners' connection with the area
People value and respect our rivers and floodplains, whilst using them as part of their daily lives for recreation, relaxation and education. The community, government and land managers, together with the traditional owners, work in partnership to protect and enhance the value of our rivers.'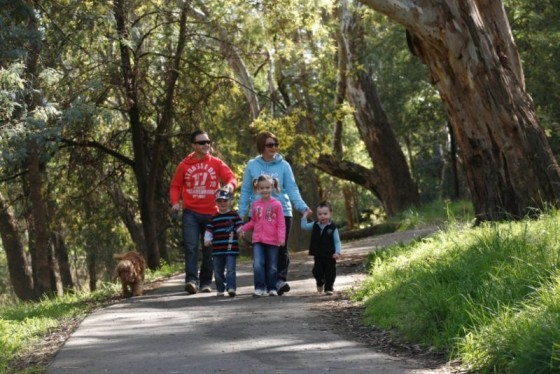 A Strategic Plan was developed with careful consideration to the needs of the community through extensive engagement. It received endorsement from RiverConnect partner agencies including Greater Shepparton City Council in May 2011. This plan establishes a vision for the future of the RiverConnect project and identifies a range of actions that will be undertaken to achieve this vision.
The Strategic Plan is by no means a blueprint for all future actions, with many needing further investigation.
In this Section
Our Vision for the Future

RiverConnect Vision

Governance and Structure

The RiverConnect project has developed clear governance arrangements to ensure all key stakeholders are represented and work towards a co-ordinated plan for the revitalisation of our rivers and floodplains. It not about one organization controlling everything – it's about working in partnership and with whole of community to achieve shared goals.

Partner Organisations

These organisations are involved in RiverConnect activities and planning: