Berry Street School Riverconnect based activities - Semester Two

News article posted on 7 December, 2014
During Semester Two 2014 students from the Berry Street School's VCAL program participated in several activities related to elements of the RiverConnect program.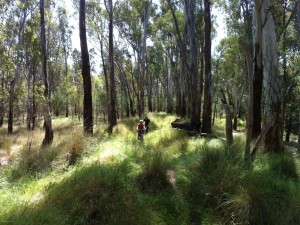 Our students took time to learn how to independently use the hand held GPS units around the school before venturing out into the Reedy Swamp area to locate the Date Palm Tree locations. This activity related to student's understanding of mapping and location which also provided evidence towards their VCAL Foundation Certificate.
For the whole of Semester Two the bike riding elective has been riding around Reedy Swamp and recently, over to a new area across from Aquamoves on The Flats. From here we headed downstream and discovered some neat little tracks that basically follow the remnants of the levy bank up to the powerlines.
The students have enjoyed the change of location and the new challenges it has posed to their riding style and skills. While riding out there, we have been fortunate enough to see a Southern Long Neck Turtle, a snake (didn't stick around to identify this one!) and the odd kangaroo. Closer to school we participated in some water sampling activities with Kristy from GV Water. This work contributed to student's Work Related Skills outcomes.